About us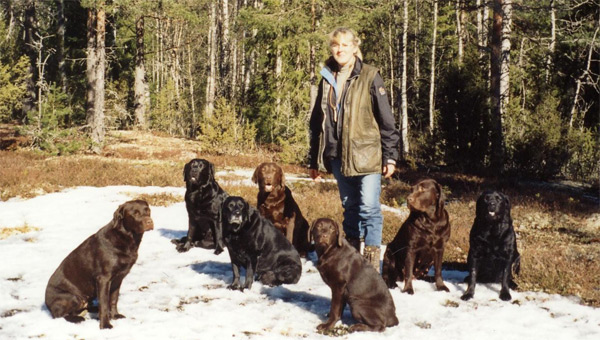 In the wood with some of my labradors.
Our first labrador come to us in the 70's, a big beautiful black boy. We felt that this was
our kind of dog so after a couple of years we took the kennelname Mylabs and started a small breeding of black and brown labradors.

The purpose of our breeding is labradors with a classic look, good working ability and good temper.


Tord relaxing in the forrest with one of our girls.